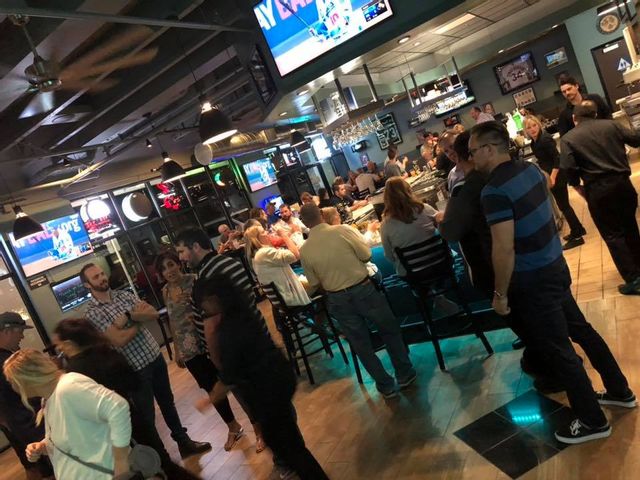 Corner Tavern & Grill
Corner Tavern & Grill, in Folsom, is reviving the good time neighborhood bistro with great food, friends and cheers.
WELCOME
Dominick and Raquel Bellizzi welcome you to their newest restaurant, the Corner Tavern & Grill in Folsom. Our goal is to revive the good-times neighborhood bistro where the community can enjoy great food, new friends and plenty of cheer. We invite you and your loved ones to join our family and share in our cherished traditions of taste, togetherness and home.
OUR NEW RESTAURANT
The Corner opened in October 2018 after two years of inspiration and planning.  In 2016, Dominick decided to pursue his dream of opening an East Coast "Cheers"-style bar and grill, one that recalls the days when restaurants actually cooked their food and didn't just warm it up, and when a scratch kitchen was the norm and not a novelty.
Dominick searched Folsom to find just the right neighborhood for making the dream come true. He discovered the ideal place in the Glenn-Sibley area, which reminded him of the pockets of neighborhoods in New Jersey, where he grew up. There, each neighborhood had a bistro or bar that were the social gathering places. The Corner is just that.
"We're honored to share with you the cultural recipes and techniques passed down through generations of our family," Dominick said. 
"Our intent is to bring a bit of East Coast flair to Folsom, just as we've done with Dominick's Italian Market & Deli and Dominick's Trattoria in Granite Bay," he said. "We recognize that customers are the strength of our business, and we're committed to great service, the best quality and delicious fare in a casual, fun environment."
OUR CORE VALUES
Our customers: We value people and making them feel special. Commitment, consistency, quality and passion for delivering the highest-quality food and customer service are the hallmarks of our business.
Our community: Since we've been in business, we've given back to the community by supporting our schools through special fundraising events and sponsorships.
Our employees: Dependability, reliability, loyalty, honesty and respect. Those values enable us to attract and retain talented and engaged employees who deliver outstanding service.